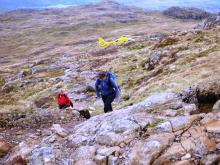 You can donate online with Sustainable Future of Langdale Ambleside Mountain Rescue Team (investmycommunity.com) Just follow the link and you can make a donation instantly.
We are poised to help you anytime, if you or your family get into trouble on the Lakeland fells, but this state of readiness costs us about £150 per day! This is still only a fraction of what a state-funded or commercial enterprise would cost.

We need to purchase/maintain/replace:
4 Landrovers
our base facilities
Radio communications equipment
Advanced medical equipment & supplies
Mountaineering and rescue hardware
An average rescue costs £600-£700 and that excludes labour! There is no charge in the UK for mountain rescue. Some people don't like it that way, but we, the rescuers, say "Keep it free". If mountain rescue were charged for, you would need to take out insurance. Who would benefit from that? Insurance companies, and we all pay them enough already! All our funds are from voluntary donation. We get nothing from the Government. We actually like it that way; then we can do what we need to do the job, and not be dictated to by bureaucrats.

The chart below is an approximate breakdown of our current expenditure.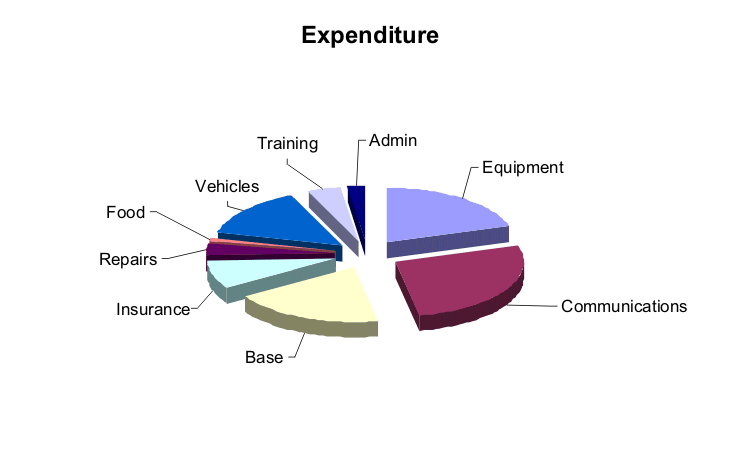 The annual accounts are compiled by Saint & Co. (Independent Accountants) for submission to the Charities Commission and Companies House.

For a copy of our accounts, please send an SAE to: Honorary Treasurer, LAMRT, Lowfold, Lake Road, Ambleside, LA22 0DN